Special Interest Groups
NYACC maintains groups of members who have a special interest in selected areas. You are welcome to join the groups for further information and discussions. Most SIGs have regular meetings.
---
The Windows SIG
("3 T's: Tips, Tricks and Techniques")
Next Meeting

2/15, Room 500
3/15, Room 500
4/19, Room 500
7:00 pm
NYU – Silver Building – 32 Waverly Place
.
The Windows Special Interest Group invites all PC users to our meetings. Share your knowledge and bring your questions. Topics vary each month. Discussions and presentations include Operating Systems, Programs, Utilities, as well as hardware. Due to the increased interest in Linux, some of our meetings now include information about Linux distros. Enjoy the peer to peer learning process. Please attend one of our meetings and join our explorations. Meetings are held on the third Thursday of the month and are free to the New York Community.
---
The NYLUG Hackers SIG

Next Meeting

Meetings will usually be held on Tuesdays twice a month
at NYU in the Silver Building, 32 Waverly Place,
starting time 7:00pm, unless otherwise noted below.
2/6, Room 500
2/20, Room 500
3/6, Room 500
4/3, Room 500
4/17, Room 500

This is a peer-supported workshop where we get together to share current challenges and approaches to solving problems or to just work alongside like-minded individuals and learn through osmosis.

This event is NOT a lecture-style meeting. The agenda is generally set when someone poses a question, so bring questions!

Some topics for discussion include:
Installation and configuration assistance
Documentation, standards, and best practices
Current events/Conventions
Release testing and bug reporting
Getting started with languages like Python and LaTeX
Other projects (Pi/Arduino/Analog devices)
We will also have brief (approx. 5-10 minute) lightning talks, so please speak with a coordinator if you're interested in sharing some of your work.

A laptop is not required but strongly recommended.

Bring a project, topic, and questions and work with other enthusiasts on using Linux or get assistance with your own Linux/Open Source projects. Geeks are more sociable solving problems rather than just talking about themselves.

For more information about this SIG, contact @nylug or info@nylug.org


---
The Smart Developers SIG
(formerly The Phone SIG)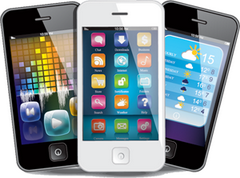 Next Meeting

(see "Meeting Information" below)
.
.
.
All things dealing with Development projects and a lot of other fun stuff.
Meetings are usually held on the fourth Wednesday of the month.
Contact: Peter Rooney (MagneticReports@gmail.com) or Steve Walton (ideonaut@gmail.com).

Historical Note: This SIG originally met for discussion on the use of cell-phones and smart-phones, hence the name "Phone SIG". The scope of discussion was later expanded to include programming and development of software apps. The SIG was then renamed to "Smart Developers" (a conflation of "Smart-Phone" and "Software Developers").

Meeting Information: If you're interested in attending the next Smart Developers SIG meeting, send email to Peter Rooney at MagneticReports@gmail.com and ask to be put on the mailing list to be notified of upcoming meetings.
---
1,125 total views, 8 views today