Special Interest Groups
NYACC maintains groups of members who have a special interest in selected areas. You are welcome to join the groups for further information and discussions. Most SIGs have regular meetings.
---
Windows SIG
Next Meeting

Thursday, July 20, 2017
7:00 pm
NYU – Silver Building – 32 Waverly Place
Room 409
The Windows Special Interest Group invites all PC users to our meetings. Share your knowledge and bring your questions. Topics vary each month. Discussions and presentations include Operating Systems, Programs, Utilities, as well as hardware. Due to the increased interest in Linux, some of our meetings now include information about Linux distros. Enjoy the peer to peer learning process. Please attend one of our meetings and join our explorations. Meetings are held on the third Thursday of the month and are free to the New York Community.
---
The Smart Developers SIG (formerly The Phone SIG)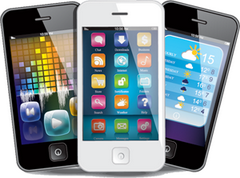 Next Meeting

Wednesday, July 26, 2017
700 pm
NYU – Silver Building – 32 Waverly Place
Room 409
All things dealing with Development projects and a lot of other fun stuff.
Meetings are usually held on the fourth Wednesday of the month.
Contact: Peter Rooney (MagneticReports@gmail.com) or Steve Walton (ideonaut@gmail.com).

Historical Note: This SIG originally met for discussion on the use of cell-phones and smart-phones, hence the name "Phone SIG". The scope of discussion was later expanded to include programming and development of software apps. The SIG was then renamed to "Smart Developers" (a conflation of "Smart-Phone" and "Software Developers").
---
915 total views, 1 views today